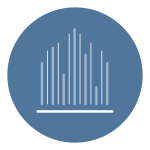 us@greekusalawyers.com
(530) 618 5646
Legal solutions for Inheritances, Estates & Real Estate in Greece, Citizenship & Visa
We are committed to serve the needs of the Greeks living in the U.S. We speak English and Greek.
With attorney Maria Davari based in the USA, the international presence of attorney John Tripidakis and our team of attorneys in Greece, we are offering on the ground representation tailored to your needs. Our skilled team is highly specialized in inheritances, estate planning and real estate in Greece.  We also work the increasingly important cases of Greek citizenship and visas for U.S. residents.  Our goal is to help you understand and explore all your options and take the optimal course of action. We count on relationships based on trust, care and the highest level of professionalism.
For 42 years, John Tripidakis, The Attorney of the Diaspora, has an excellent record.  He has handled many thousands of cases for Greeks all over the world. Over the years he has trained and mentored a number of attorneys in the nuances of the legal needs of the diaspora.  Attorney Tripidakis has offered many lectures and interviews on radio and television as well as authoring numerous articles. Licensed to practice in Athens, Greece and as a consultant in Australia, he maintains the highest professional standards with a personal touch and attention.
Maria Davari is a licensed attorney in Athens, Greece and California, U.S., with 20 years of experience. She currently maintains an office in Sacramento, California with a practice focusing on U.S. immigration and Greek law for U.S. residents. She has successfully handled many cases in the increasingly complex and volatile U.S. immigration arena.  She advocated these challenging cases with integrity, perseverance and sensitivity.  As a Greek-American attorney with knowledge of both U.S. and Greek law, she is able to provide a balanced and personalized approach to each case. Her Greek practice focuses on inheritance, estate planning, citizenship and immigration.
You do not need to travel to Greece to take care of your Greek assets and inheritance or to claim your Greek citizenship. Our experienced team in the U.S. and Greece will take care of you and your wishes. We will work tirelessly to establish, protect, manage and maintain your interests.
Schedule a Virtual Meeting
Meet attorney Maria K. Davari and see if our office is a good fit for your needs. We will spend 20' together, with no charge.

P.O. Box 386, Oregon House, CA 95962
Office (by appointment only)
USA: 720 Howe Avenue, Suite 110, Sacramento, 95826
GREECE: Tataki 38, Glifada, 16675
This website is for informational and advertising purposes only, and does not provide legal advice. Please do not act or refrain from acting based on anything you read on this site. Using this site or communicating through this site with GreekUsaLawyers, the Law Office of Maria K. Davari, attorney Davari or Tripidakis & Associates, does not form an attorney/client relationship.
COPYRIGHT © 2023 – Greek USA Lawyers – ALL RIGHTS RESERVED